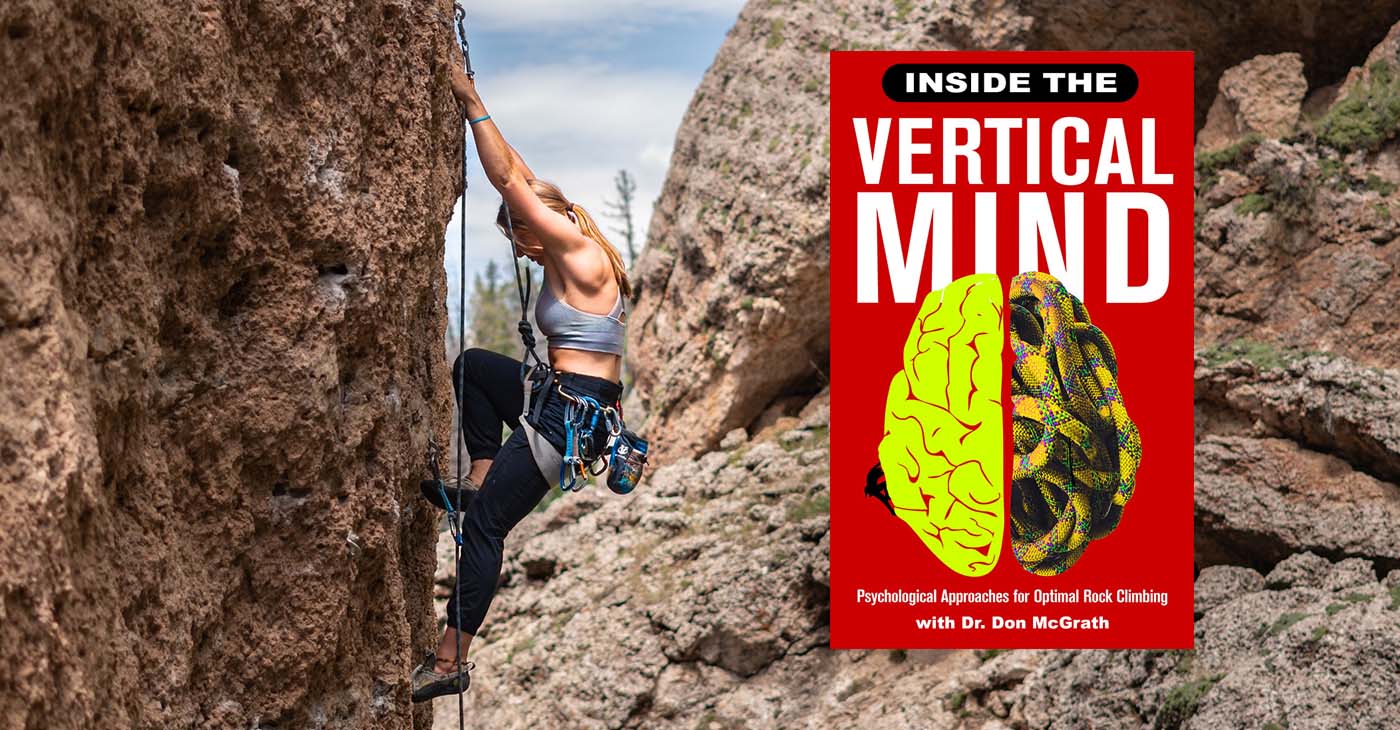 Fear of Failure
As humans, we are social creatures and strive to be accepted in our social circles. We fear rejection, which can keep us from doing things where we may fail. This can hold climbers back in progressing in their climbing skill and accomplishments.
In this episode, Don is joined by co-host Katie Brown, who burst in the climbing scene in 1996 at the age of 15 and quickly became the top female rock climber in the world. Katie went on to win many competitions around the world and also faced many psychological challenges, which eventually caused her to drop from the climbing world.
Together, Don and Katie share psychological insights and lessons they have received through experiences with fear and failure. They also climb with and help two guest climbers overcome challenges they are facing related to mental aspects involved with fear of failure.
Episode Co-Host – Katie Brown
Preview video above. Click to view.
Episode Co-Host – Katie Brown
Katie Brown is a remarkable rock climber known for her exceptional accomplishments in sport climbing, trad, and bouldering. Born in 1981, she embarked on her sport climbing journey at the age of 13 in Kentucky, where her passion for climbing was ignited.
At just 14 years old, Katie made a tremendous impact on the climbing world by winning the X Games in 1995 and securing a climbing Junior World Championship in Laval. She continued to showcase her exceptional skills in the following years, winning both the Rock Master in Arco, Italy, and the X Games in 1996 and 1997. In 1999, she achieved a remarkable victory in a World Cup competition held in France.
Katie's dedication and talent pushed her to achieve awe-inspiring feats in climbing. In October 2008, she accomplished an impressive onsight ascent of the northwest face of Half Dome in Yosemite National Park, free-climbing the route without prior knowledge. Additionally, she teamed up with renowned climber Lynn Hill to achieve the first female free ascent of the Leaning Tower.
Beyond her climbing achievements, Katie Brown has been recognized for her contributions to the climbing community. In 2009, she was selected as one of the Hot 20 under 40 by 7x7SF Magazine. She is also the author of the inspiring book titled "Girl on the Rocks: A Woman's Guide to Climbing with Strength, Grace, and Courage." Her expertise and experiences have been featured in various publications, including Rolling Stone and The New York Times.
Lynn Hill, a former world champion, once described Katie Brown as "the best female climber in the history of the sport," a testament to her remarkable skill and talent. However, Katie decided to take a step back from the climbing scene. 
In October 2022, Katie released her book, "Unraveled: A Climber's Journey Through Darkness and Back," in which she details her struggles and the aftermath of her time as a climbing prodigy. This deeply personal account sheds light on the mental and emotional aspects of her rock climbing journey, offering a unique perspective on the challenges faced by elite athletes in their pursuit of greatness.
Katie is super excited to be part of Inside the Vertical Mind because she believes it will introduce a new aspect of climbing to a wider audience in a way that many people will be able to relate to in their everyday lives, even if they're not a climber. Katie said, "I believe the mental aspects of climbing are important because your mind is the most powerful tool you have. Learning how to use it to your advantage can set the stage for finding personal success in not just climbing, but everyday life. And I'm also very excited to share what I have learned about not just the fear of failure, but on the flip side of that, the fear of success."
Vertical Mind Quick Contact Form