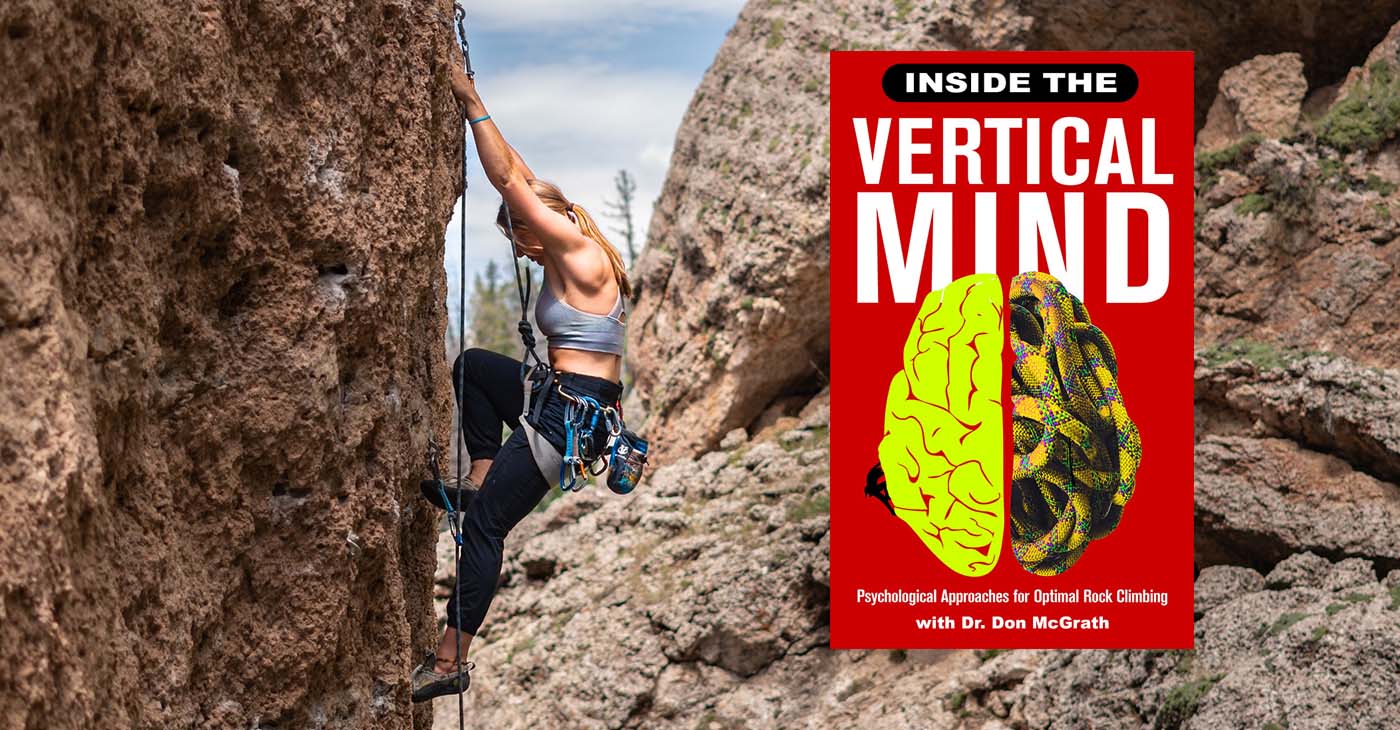 Sport Climbing
Sport climbing involves executing sustained and difficult climbing while using a rope and bolts in the rock to avoid serious injury or death. Climbers typically fall many times rehearsing the moves on these difficult climbs with the goal of eventually completing the climb without falling.
In this episode, Don and co-host Alice Hafer, who has climbed at the 5.14 level and was also a finalist in the HBO Max climbing competition series The Climb, share psychological insights and lessons they have received through sport climbing. They also climb with and help two guest climbers overcome challenges they are facing related to mental aspects involved with sport climbing.
Episode Co-Host Alice Hafer
Preview video above. Click to view.
Co-Host Alice Hafer Biography
Alice Hafer is a climber, writer, filmmaker, and mindset coach based in Nevada with a profound passion for rocks, storytelling, and the thrill of conquering challenging routes.
Alice traverses between various climbing destinations while maintaining a remote work lifestyle writing about psychology, philosophy, and travel. Alice has been a coach and speaker at many women's specific climbing events on topics such as mindset and mental health.
Raised in FL, Alice's journey into the world of climbing began at the Tally Rock Gym in Tallahassee. What started as a casual invitation from a friend quickly transformed into an all-consuming passion, spending countless hours pushing her limits, even amidst the sweltering Florida heat.
Alice has climbed V11, 14a sport, 13a trad and 13a, 700m big wall outdoors and placed in multiple competitions including, 3rd in the USA Collegiate Climbing Series Championships, was the Senior Female Blokfest Champion in London in 2016, and a semi-finalist in the HBO Max climbing competition series, The Climb, with Jason Momoa & Chris Sharma.
Alice, a co-host of the Inside The Vertical Mind series, believes the mental aspects of climbing are extremely important as they affect a climber's entire experience. Alice said, "I'm excited about  Inside The Vertical Mind because it's the first time that climbing and mental training will be discussed for a wide audience. It'll be invaluable for the climbing and non-climbing audiences to experience discussion around these topics."
Alice also told us, "This show is going to be extremely important for all climbers to help them understand the real stories that are behind the mental side of climbing and also learning what to do in the situations that they face. I can't wait to take part."
Vertical Mind Quick Contact Form